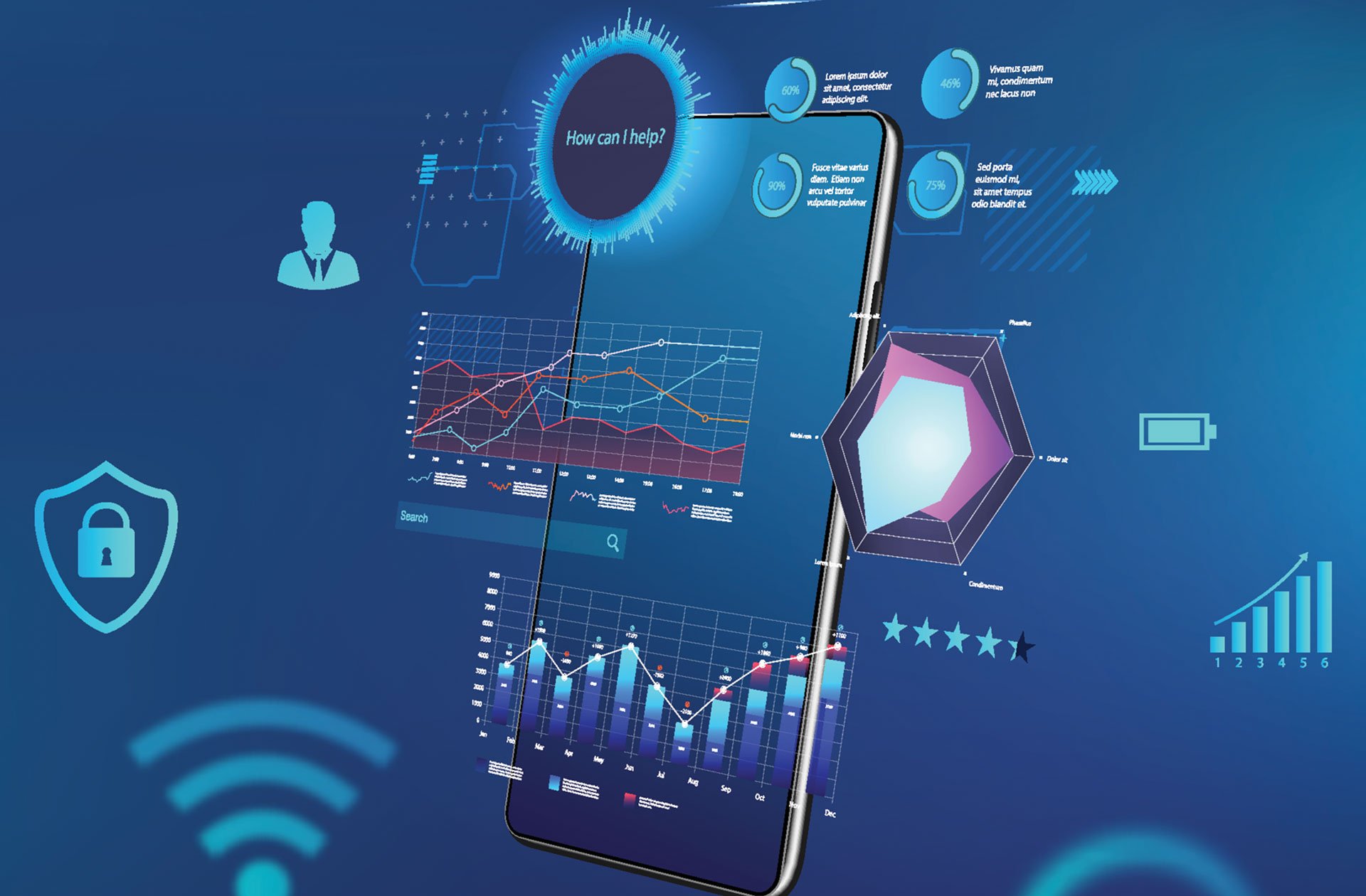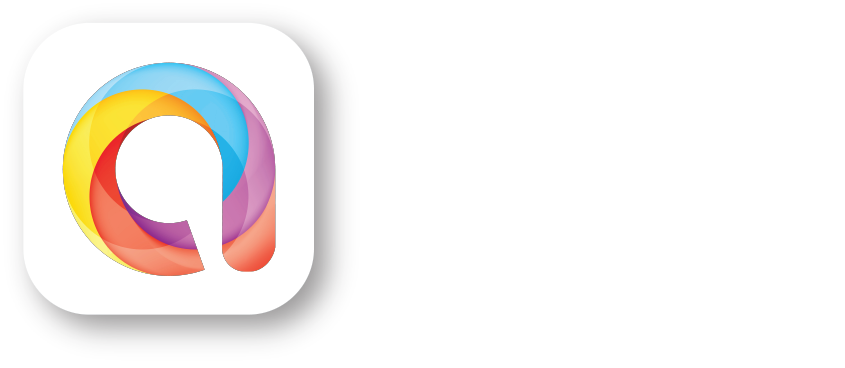 Adams Execution Overview
ADAMS Business Central is uniquely equipped with a mobile application and a full suite of modules for seamless operations throughout your entire supply chain.
Manage, Action, Track, Control

The only supply chain management solution with a dedicated warehouse mobile application for ease of use.

Optimise your distribution, e-distribution and fulfillment processes with better resource and allocation management.

Take away the friction between your warehouse, sales and operations with automation.

Maximise control and visibility over your inventory.

Equip your sales team with the right tools for exponential growth.

ADAMS Business Central Sales League is the only app that works offline, so your team never misses a sale even in the most remote areas.

Ensure your planogram is accurately executed in-store thanks to mobile automation.
Quickly roll-out your latest merchandising materials across all channels.

Manage all your space-buys, trade term agreements, block displays, scan rebates and listing fees from your mobile app for faster, more efficient visitations.

Stay on top of your business with accurate tracking of your competition.

Add a new supply chain channel to your business, with ADAMS Business Central Merchant's mobile app.

Get real-time visibility into goods transportation and delivery updates. Improve customer satisfaction.
Set up, track, monitor, gather, visualise and analyse your data as well your competition's in one single dashboard.

Enable B2B Fintech collections and payments within your organisation.

Easily manage your workforce.
Thrive With ADAMS Business Central Execution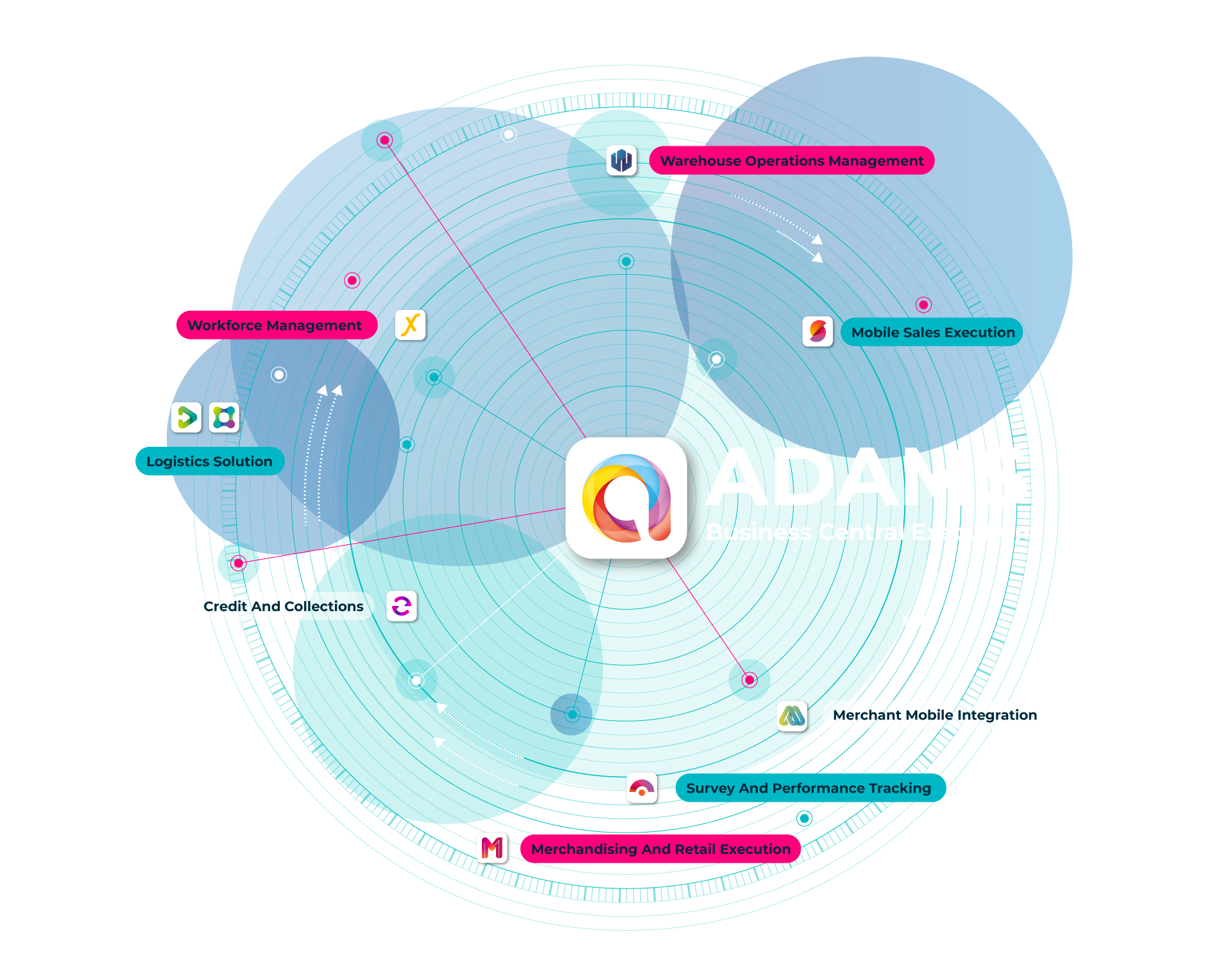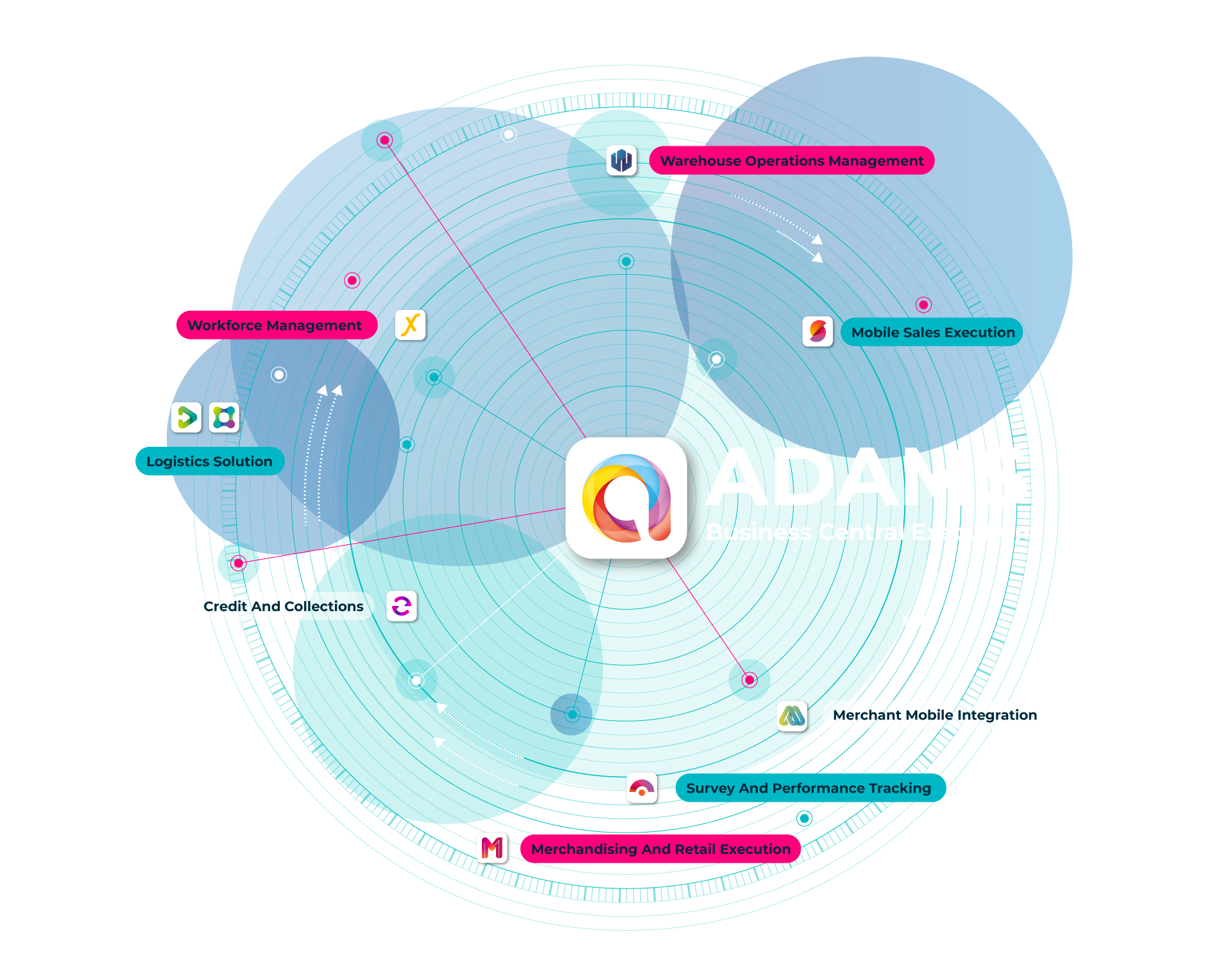 Warehouse Operations Management
Better manage your inventory and drive business success when you put warehouse management mobile automation at the heart of your operations.
Mobile Sales Execution
Build trust and transparency with ADAMS Business Central Sales League mobile automation. Equip your sales team with the right tools for exponential growth.
Merchandising And Retail Execution
With ADAMS Business Central Merchant-Assist, increase your brand's visibility, improve your merchandising activities and ensure accurate inventory management.
Merchant Mobile Integration
With ADAMS Business Central Merchant's mobile app, add a new supply chain channel to your business, and build trust and loyalty with your customers.
Logistics Solution
Empower your logistics teams and partners with ADAMS Business Central LINKS mobile app. Gain visibility and control over your B2B last-mile deliveries.
Survey And Performance Tracking
Implement simple step by step SOPs for accurate and timely data collection, analytics and visualisation with ADAMS Business Central SEE mobile automation.
Credit And Collections
Accept a wide variety of payment methods locally and internationally. Get paid through credit and debit cards, FPX and e-wallet with SwiF.
Workforce Management
Consolidate all your administrative duties under one roof from workforce to workflow management.