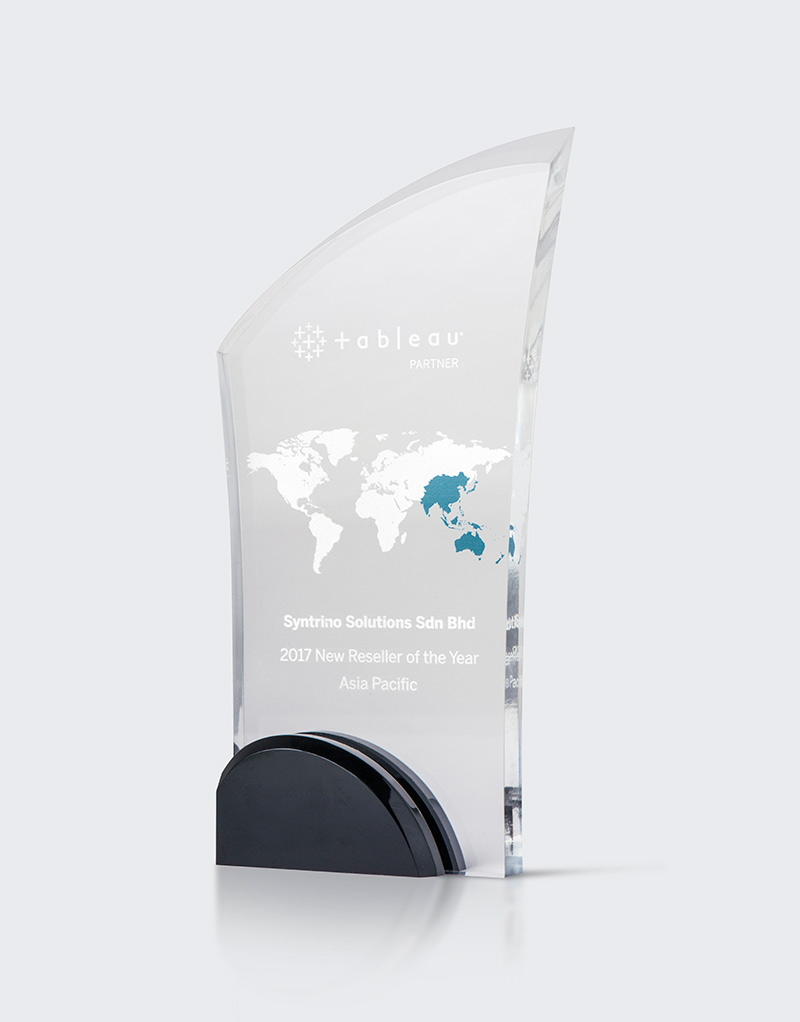 In 2018, Syntrino Solutions Sdn. Bhd. received the Tableau Silver APAC Partner Award recognising its work in developing businesses in the region through Tableau
'Show me the sales results for last month', 'Show me the best performing regions', 'Show me the lowest performing outlets' – now you can ask all the questions you have and get answers instantly.
Syntrino Solutions Sdn. Bhd. brings Natural Language Processing with Alexa and integrates it with Tableau.

To get a taste of how Alexa works with Tableau, watch the video below:
Now you can turn long discussions into fruitful decision-making meetings.
In the past, you might have gone through all the pros and cons and tried to identify business issues without always having all the information at hand.
Now, with NLP and Tableau, you can save time, resources, and answer all your questions on the spot.
Tableau, the leader in visual analytics, helps people see and understand data. Already used by many businesses across the world as a tool to make data-driven decisions ; in just a few clicks, businesses can analyse their data and visualise it in a way that allows them to get to decisions faster.
Alexa, the latest Natural Language Processing product from Amazon, activated through voice recognition, using AI and machine learning works with Tableau to bring you that data in an instant.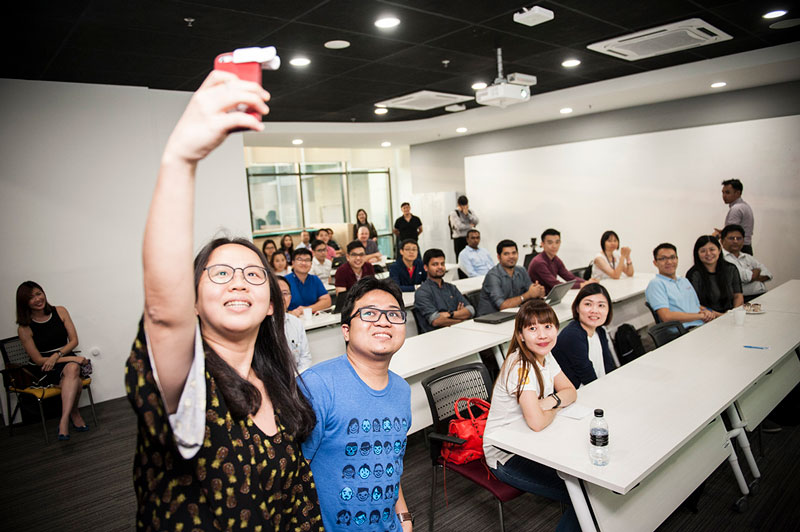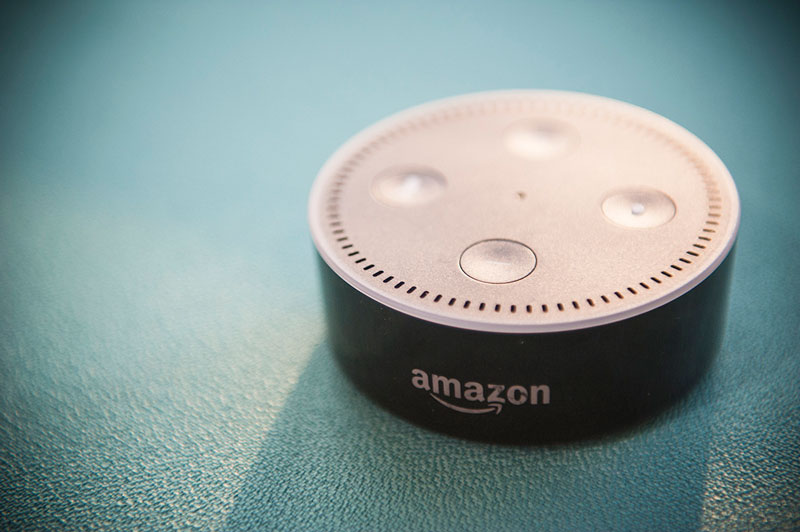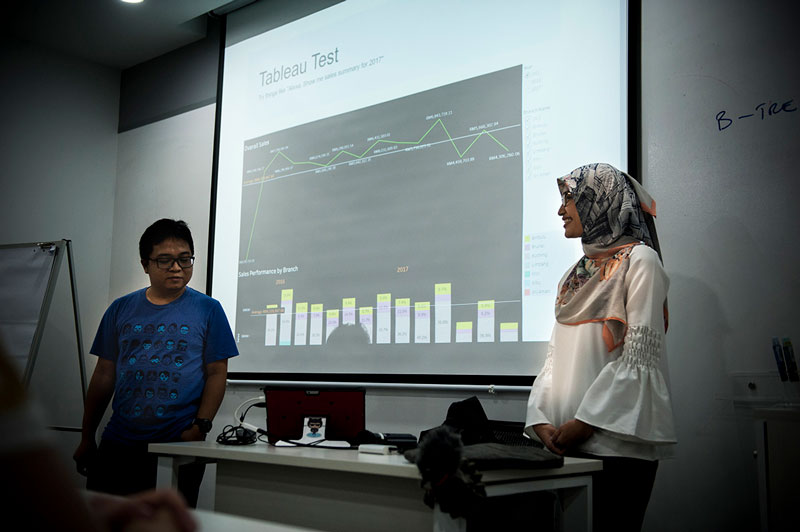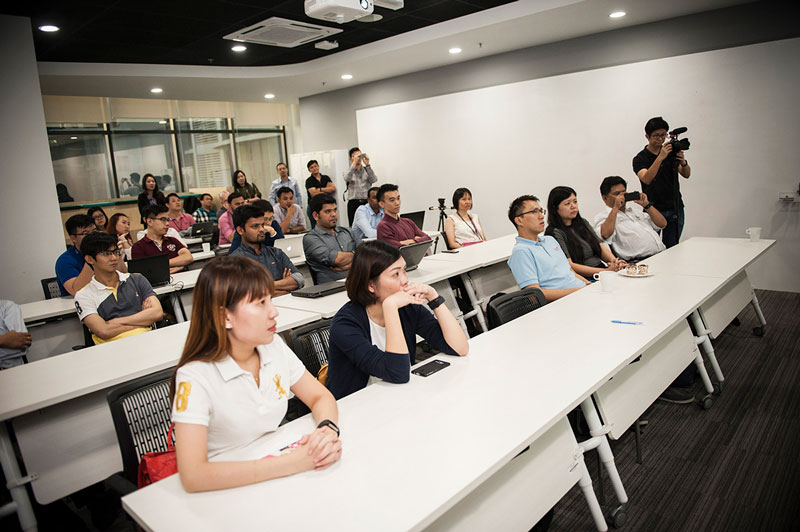 Stay updated and join the fun. Discover all the latest Tableau features at one of our events nearby.
With the combined technology…
You get the full picture in a way that is clear and easily understandable by everyone in your team, independent of their expertise

You are able to zoom in and zoom out of your data. Be as specific or as wide as you want in your questions

You get deep insights about your business and the market

You can identify challenges and threats

You can now single out business opportunities

You can engage your teams in discussing and identifying the solutions

You can invariably reduce your margin of error
'Show me the sales results for last month'. DONE! – Because Alexa recognises the question and works with Tableau to bring you the right data.
Thanks to Syntrino Solutions, you can get all the answers you need in real-time and make data-driven decisions with confidence.